How to Elevate Your Modest Look with the Minimalist Jewelry Trend
Elevating a modest look with minimalist jewelry is a fantastic way to add a touch of sophistication and style. Minimalist jewelry is known for its simplicity and understated elegance, making it a versatile choice that can complement various outfits.
Here are some tips to help you enhance your modest look wearing the minimalist jewelry trend:
Choose delicate and dainty pieces
Look for minimalist jewelry that features fine lines and delicate designs. Opt for thin necklaces, marriage rings, and small pendants or charms. These subtle details will add a touch of elegance without overpowering your overall look.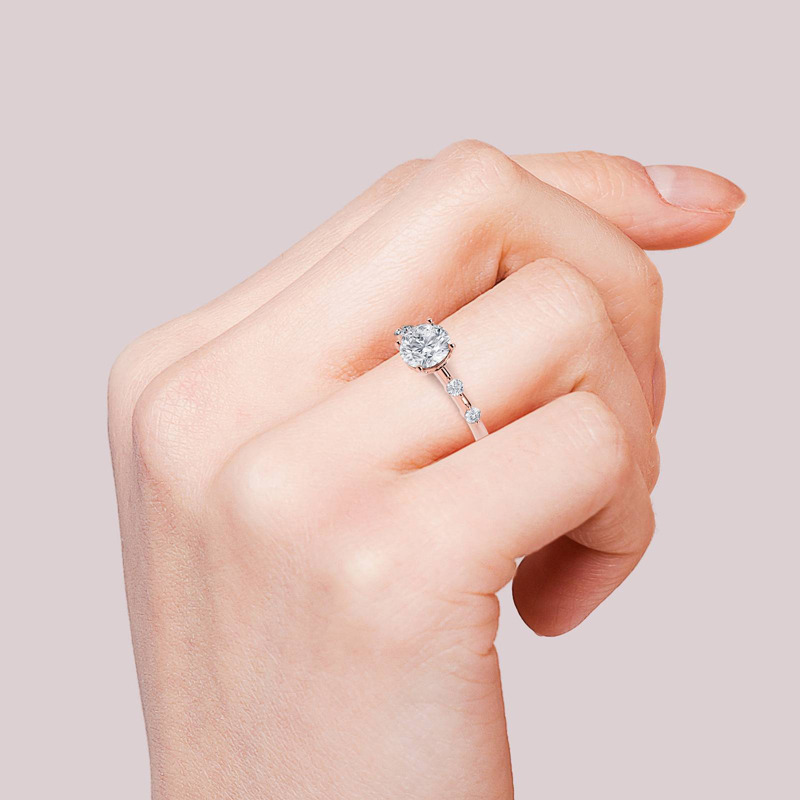 Stick to a color scheme
Select jewelry pieces that either match or complement your outfit's color scheme. Classic metallic tones like gold or simple silver necklace are popular choices for minimalist jewelry. They tend to blend seamlessly with any ensemble and enhance its overall aesthetic.
Layer your necklaces
Consider pairing a dainty pendant necklace with a longer chain or adding a choker for a trendy touch. Ensure that the necklaces complement each other and don't clash.
Embrace geometric shapes
Minimalist jewelry often incorporates geometric shapes, such as circles, triangles, or squares. These clean lines can add a modern and sophisticated flair to your outfit. Look for geometric earrings, rings, or bracelets that complement your style and outfit.
Consider vintage earrings
Vintage earrings are unique alternatives to modern earrings. These pieces wrap around the ear and create an eye-catching and edgy look. Opt for minimalist designs that are subtle yet intriguing, perfect for adding a touch of individuality to your modest ensemble.
Pay attention to details
Minimalist jewelry often focuses on small details that make a big impact. Look for pieces with intricate engravings, subtle textures, or unique closures. These subtle details can elevate your modest look by adding a sense of craftsmanship and refinement.
Choose simple bracelets
A delicate bracelet can add a subtle touch of elegance to your look, especially during warmer months or when wearing a basic hijab outfit.
The key to elevating your modest look with minimalist jewelry is to keep it simple, elegant, and understated. Choose pieces that enhance your personal style and complement your outfits without overpowering them. Experiment with layering and incorporating geometric shapes to create a visually appealing and sophisticated ensemble.
If you're looking for the best jewelry collection, check out more Jeulia for the latest collection of contemporary jewelry or the best wedding rings.